Here are some shots of what I've been working on for the past few weeks (in between design projects). This is the first of two paintings that were commissioned for a project that I mentioned in an earlier post. The size is 48" x 60". I took these photos at various stages throughout the painting process. It starts out kind of slow, then I really get busy. Sorry the color is off a bit on these. I took them at different times throughout the day so my lighting is a little messed up, but you get the idea. It sure has been fun working on these. I'd kind of forgotten the sheer pleasure that comes from dropping a dot of paint on a canvas. And dropping hundreds of dots... truly delightful!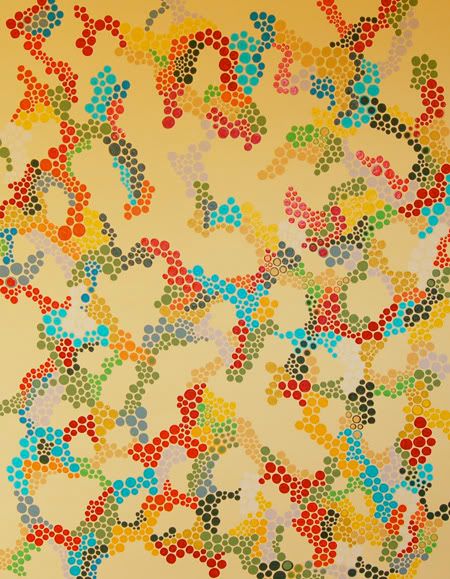 Finished! Still working on number 2!
By the way, this is my 99th post!