So, I'm giving a schoolhouse at Quilt Market this year and boy, oh, boy am I nervous! I've got to entertain and engage people for 15 straight minutes... yikes! I'll be talking about Picnic Parade and since giveaways are always fun, I'm making these little picnic baskets for all of the attendees. I've cut two-inch strips of the fabric and rolled them up, making half of the baskets in the Carnation colorway and the others in the Grenadine colorway.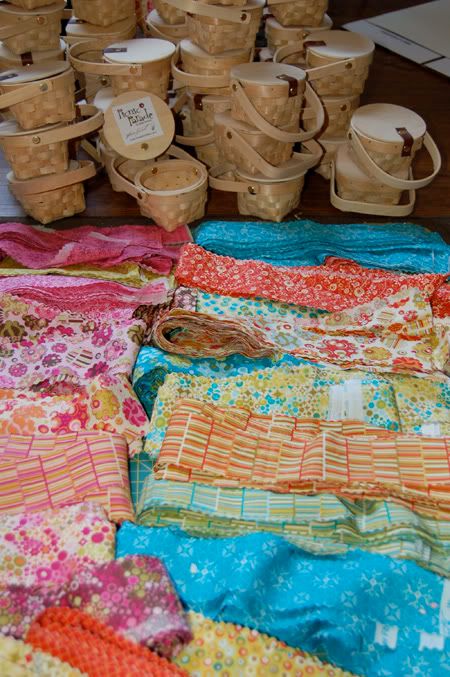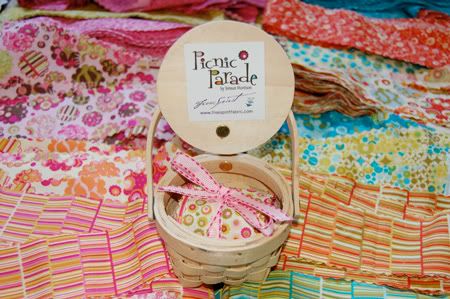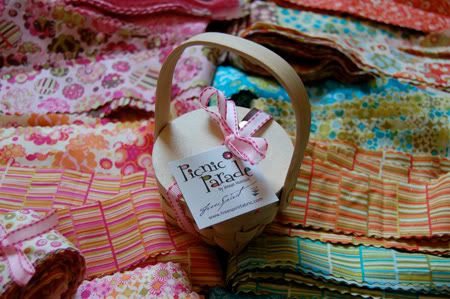 I hope people like them! Maybe people will be so busy opening them and looking at the fabrics that they won't notice my inevitable nervousness!
Please stop by if you are going to be at market! Room #319, 2:40-2:55pm.
Hope to see you there!!