My mom recently gave me a McCall's pattern book from 1976 and while there were some super-stylish clothes for women (including a line from Marlo Thomas), nothing compares to these great styles for men.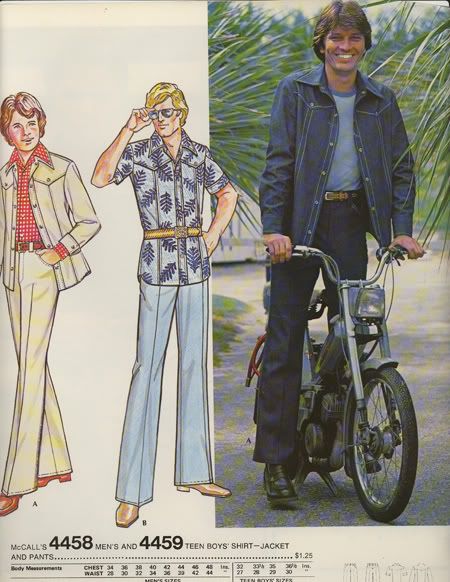 And check out these great aprons for men and women... so perfect for a cookout! They even come with detachable potholders!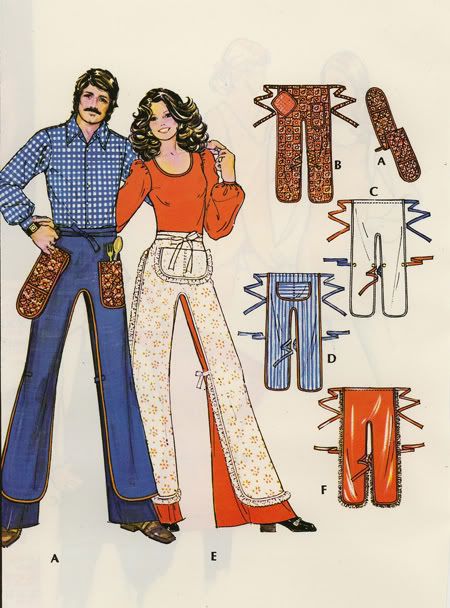 I'm really loving some of these looks! Have I been watching too much "Swingtown"?